Turtle Creek Dental
Your Family Dentist in Mississauga
Experienced Professionals
Our dentists have over 60 years of experience combined and have been with us for over 30 years
Committed Team
Our team is committed to caring. We really get to know our dental patients to make it a safe and comfortable experience.
Patient Centred
We are committed to promoting lifelong dental health for the whole family using our patient-centered approach
Providing Personalized & Compassionate
Dental Care in Mississauga
Turtle Creek Dental offers family-friendly dentistry for patients of all ages. Our warm and approachable atmosphere and accommodating staff are here to ensure you have a great experience at every visit, whether you see us for a routine oral exam or a dental procedure.
Our goal is to ensure our patients have a relaxed, stress-free experience each time they visit us. We combine decades of experience with compassionate and gentle care. Whether you're here for a dental filling treatment, a teeth-whitening appointment before your big day, or your first new patient exam, you'll leave with confidence knowing that your oral health is our top priority.
Family & General Dentistry
Services For The Whole Family
Our top priority at Turtle Creek Dental is to help you maintain long-term oral health and achieve a radiant smile. Our team of dedicated professionals is here to provide personalized, quality dental care for you and your family. Whether you need restorative or cosmetic treatments or a routine dental hygiene appointment, we are here to meet all your dental needs.
Meet Our Dentists in Mississauga
Our team is friendly, knowledgeable, and professional, and focuses mainly on the overall health and welfare of our patients by providing optimal dental care with a positive experience.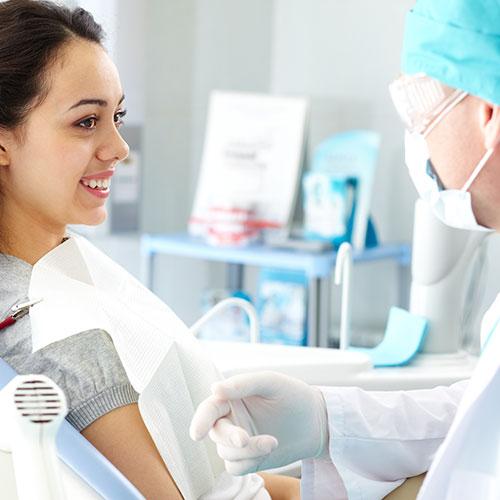 In The Heart Of Your Community
We are conveniently located on the north side of Lakeshore Road West, East of Erin Mills Parkway in Mississauga. Find us in the plaza above Solstice restaurant in Clarkson Village, between Scotia Bank and McDonald's with plenty of free parking available.
When Was Your Last Visit?
Take Care Of Your Oral Health & Book Your Dental Hygiene Appointment Today
We partner with our patients to achieve healthy, beautiful smiles. Prevention is key, which is why we hope to see you regularly to check in on your oral health and offer early interventions. You can rely on us for all your dental needs!