Restorative Dentistry in Mississauga
Restorative Dentistry Near You
When you love your own smile, your confidence and self-esteem soar. Broken, damaged, or missing teeth not only impact your physical health, but also affect your emotional health. The good news is that there are several treatment options available, from implants to bridges to dentures. At Turtle Creek Dental, we work hard to repair and restore minor teeth impairments so you can love your smile again!
When our patients come in with a chipped tooth or minor spacing irregularities, we may recommend dental bonding as a solution to restore those minor defects. We use a composite resin (a mixture of plastic and glass) for dental bonding. The resin is available in various shades to match your teeth. The material bonds directly to your tooth for a natural look and feel. Dental bonding is often more suitable than permanent restorations for teens with developing teeth.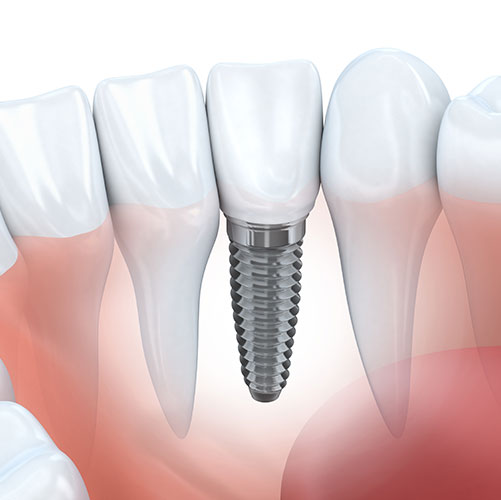 Dental implants are a long-lasting and versatile method of replacing missing teeth and preserving your jawbone's structure. Essentially, they act as artificial tooth roots, providing a very strong, stable, and durable base for a false tooth. At Turtle Creek Dental, we are experienced in replacing individual, multiple, and even entire rows or arches of teeth using dental implants.
Dental bridges are a restorative option for filling gaps in your mouth from missing teeth. A dental bridge is a series of connected, artificial teeth designed to fill spaces by using the adjacent, healthy teeth as anchors. Bridges are generally made of ceramic and crafted to look and feel like natural teeth, offering a seamless solution in both functionality and appearance.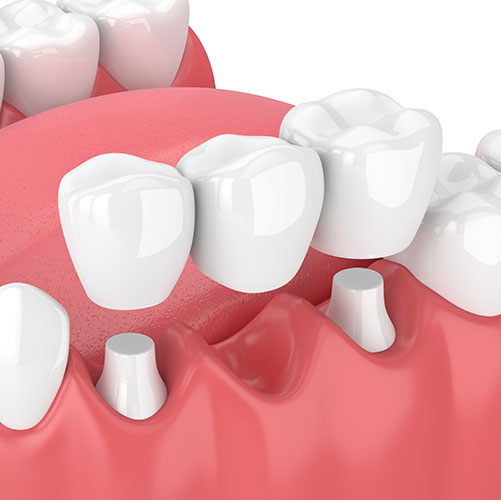 A filling is most often used as a treatment for cavities. To place a filling, our dentist will remove the decayed portion of the tooth, then filling the empty area with a bonding material to restore the tooth to its natural size and shape. There are two strong bonding materials often used in fillings: Amalgam (silver-coloured) and composite (natural tooth shades). The location in your mouth and the extent of the decay will determine the type of material best suited for the filling. We also look at the cost and any potential insurance coverage to help you determine the option best suited for your needs.
When Was Your Last Visit?
Take Care Of Your Oral Health & Book Your Dental Hygiene Appointment Today
We partner with our patients to achieve healthy, beautiful smiles. Prevention is key, which is why we hope to see you regularly to check in on your oral health and offer early interventions. You can rely on us for all your dental needs!