Dental Crowns in Mississauga
Dental Crown Treatment Near You
A dental crown covers the entire surface of a tooth, restoring it to its original size and shape. It's also often referred to as a "cap". The most popular material used for dental crowns is porcelain because it closely resembles the natural colour of your teeth. The material is also durable, lasting for many years before needing replacements.
When is a Dental Crown Necessary?
Our dentists may recommend dental crowns for several reasons. If you have a broken or fractured tooth that a filling cannot restore, then a dental crown is often the best option to restore the tooth. Crowns are also used for cosmetic enhancement and as the final step in a root canal procedure.
"*" indicates required fields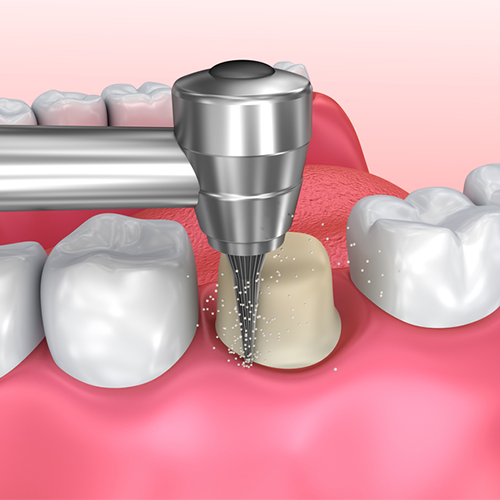 A dental crown procedure takes two appointments. During the first visit, we take a highly detailed impression or mould of your tooth and send it to a dental lab to create your custom-fitted crown. We provide you with a temporary crown that will allow you to eat and live normally until your custom crown is ready (usually two weeks). At the second visit, we remove the temporary crown, clean the tooth, then secure the permanent crown, checking to make sure your bite and spacing look and feel natural.
When Was Your Last Visit?
Book Your Dental Appointment Today