Tooth Extractions in Mississauga
Tooth Extractions Near You
Removing a tooth entirely may be the best way when other options cannot save your teeth. Most tooth extractions are routine procedures we can easily perform in our Mississauga dental office. The difficulty level for the process depends on the location in the mouth of the tooth that needs to be pulled and a few other factors. We'll examine your teeth and create a custom treatment plan to ensure your tooth extraction is successful.
What Are the Reasons for Teeth Extraction?
With all the modern advances in dental treatment, our first steps are always to try and save your teeth. However, there are circumstances that arise where extraction is the best option. Most extractions are completed due to tooth trauma, disease, for orthodontic treatments, or because of impacted wisdom teeth or stubborn baby teeth.
"*" indicates required fields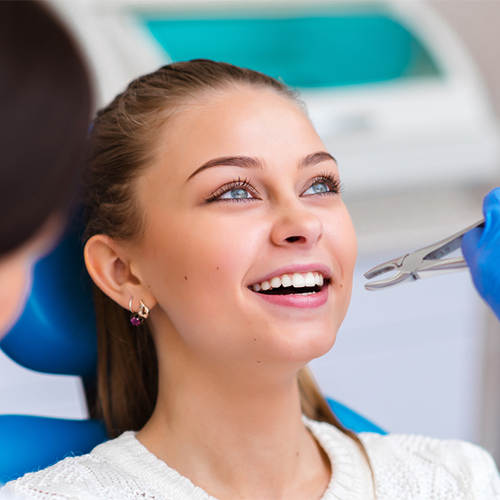 What Do I Need to Know About Teeth Extraction?
Our qualified dentists here at Turtle Creek will ensure that the process is as comfortable as possible for you. We ensure that you've reached full anesthesia before the tooth is then removed. We will also discuss the details of the procedure before your scheduled appointment and provide you with instructions for proper post-operative care, ensuring a speedy recovery.
When Was Your Last Visit?
Book Your Dental Appointment Today